Sleep Wellness
Sleep has the power to restore your body and reset your mind—benefits that are essential for helping you face the challenges of the day. That's why we create bedding that delivers more than comfort alone. Our sleep products are designed with a unique "plus" side: responsive fabrics that enhance your sleep and deliver wellness benefits that support your lifestyle.
Enhanced Responsive Fabrics
Know that whenever you see the "+" you are getting more than quality and comfort. You're getting sleep essentials that combine premium bedding with today's most innovative, clinically tested responsive fabrics. Our Sheets +, Pillows +, Protectors +, and Weighted Blankets + collections seamlessly weave benefits like cooling, recovery, and aromatherapy into your sleep routine. This includes break-through fabrics like FDA determined Celliant® infrared responsive textiles.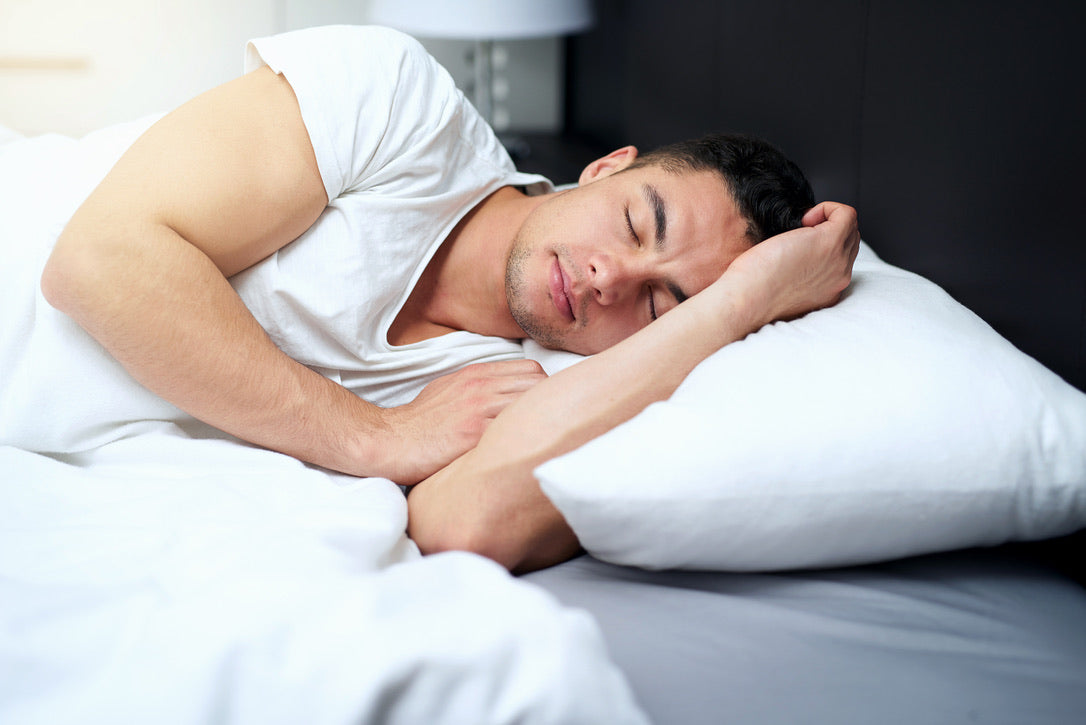 Cleaner, More Hygienic Sleep
For the 50+ million Americans who suffer from allergies and allergen-induced asthma, a freshly made bed can provide relief overnight. Our goal is to make sleep hygiene hassle-free with premium sleep essentials that are designed for easy laundering and consistent comfort—wash after wash. Look for the "care" tab on each product page for laundry day tips.  
We also know that incorporating cleaner bedding into your sleep routine can help you get the most from a full night's rest. That's why all Purecare branded products are treated with antimicrobial silver product protection, which helps keep your bedding fresher longer by inhibiting bacteria, mold, and mildew that can cause deterioration, stains, and odors on our products.
Truly Comfortable, Trusted Quality.
Everything we do, we do with heart. Thoughtful design, care, and decades of experience are woven into every detail big and small—from the design of our entire collection to the responsive fibers we hand select for each line. Every piece is a true labor of love.
We believe that the quality of your bedding is instrumental in creating a restorative sleep space. Let us help you create a cleaner, more cozy bedroom that provides benefits beyond better sleep. We invite you to experience what comfortable, wellness-focused sleep essentials can do for you.
Everything We Do, We Do with Heart
Award-Winning Fabrics and Sleep Care
The Sleep Wellness Blog
Better Living through Sleep Wellness