Everything We Do, We Do with Heart
With every fiber of our being—with every stitch of our fabric—we care about the well-being of everybody and every body. We start with the most premium materials and finesse each product with precision-fit™design features before finishing with outstanding quality control. From our award-winning aromatherapy-enhanced mattress protection, to supple sheets and patented pillows, our products are designed to take care of you.
Home is Where the Heart Is
And at the center of your home is your bedroom, the sanctuary where you fully relax after a long day. It's in this space—wrapped in the comfort of your bedding—that each day comes to a close and your body is nourished by sleep.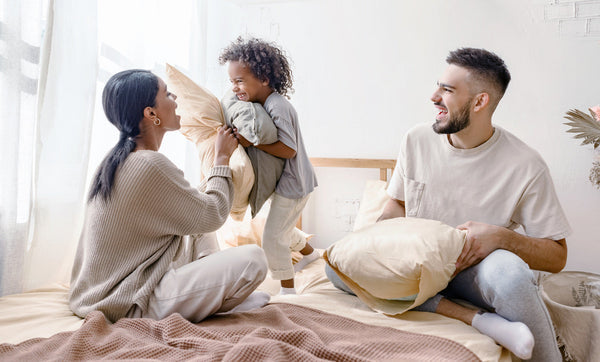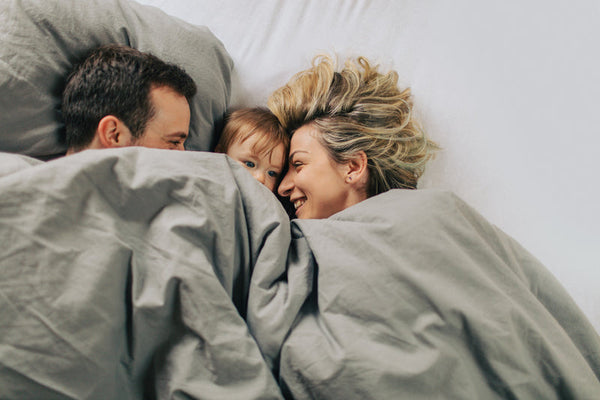 A Community of Quality & Pure Care
Behind our philosophy of mind, body, and heart is a committed community of experts who help us design innovative sleep solutions. We collaborate with product designers, artists, hygiene experts, and textile engineers to help us uncover today's most innovative, comfortable, and clinically proven textiles for sleep wellness. Thanks to these beautiful minds and compassionate hearts, we are proud to offer extraordinary sleep care products designed with responsive fabrics that enhance your life through better sleep.
From luxuriously soft sheets and cooling pillows to velvety, fleece-covered weighted blankets—every product is created for extraordinary comfort. We pay attention to the tiniest details in our bedding so that you can focus on creating your ideal sleep sanctuary.
Award-Winning Sleep Care
Our entire collection of premium sheets and protectors have earned the exclusive seal of the Women's Choice Award. This recognition is a vote of confidence from our customers who not only love our products but highly recommend them to their family and friends. We're also proud to provide the official mattress and pillow protectors of the National Sleep Foundation—an organization dedicated to sleep education.
From everyone at Purecare—thank you to our customers for recognizing the excellence of our products and the care we put into our service.
Everything We Do, We Do with Heart
Award-Winning Fabrics and Sleep Care
The Sleep Wellness Blog
Better Living through Sleep Wellness