Mix, Match & Save
Save more on your sleep + wellness
15% Off
When you purchase 2 items
25% Off
When you purchase 3-4 items
40% Off
When you purchase 5 items or more
Bundles and clearance items are not applicable for Mix, Match & Save due to their inherent savings.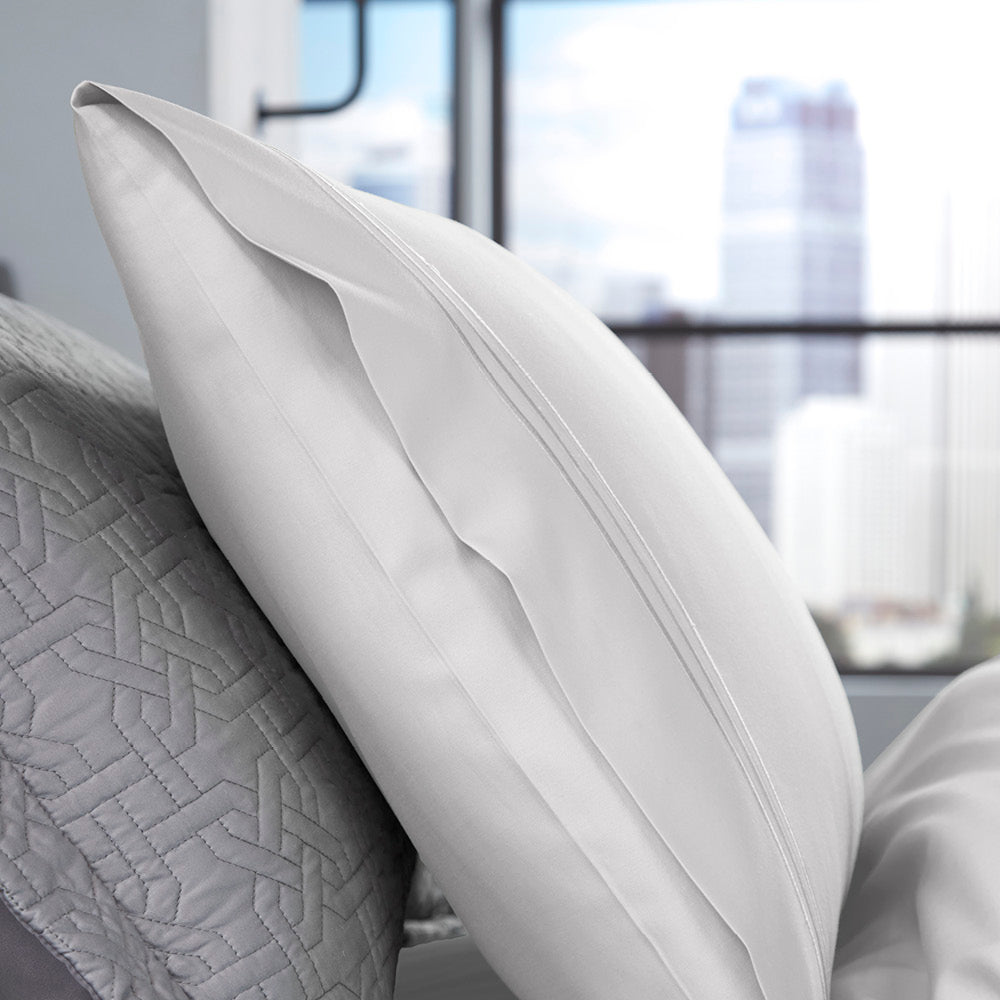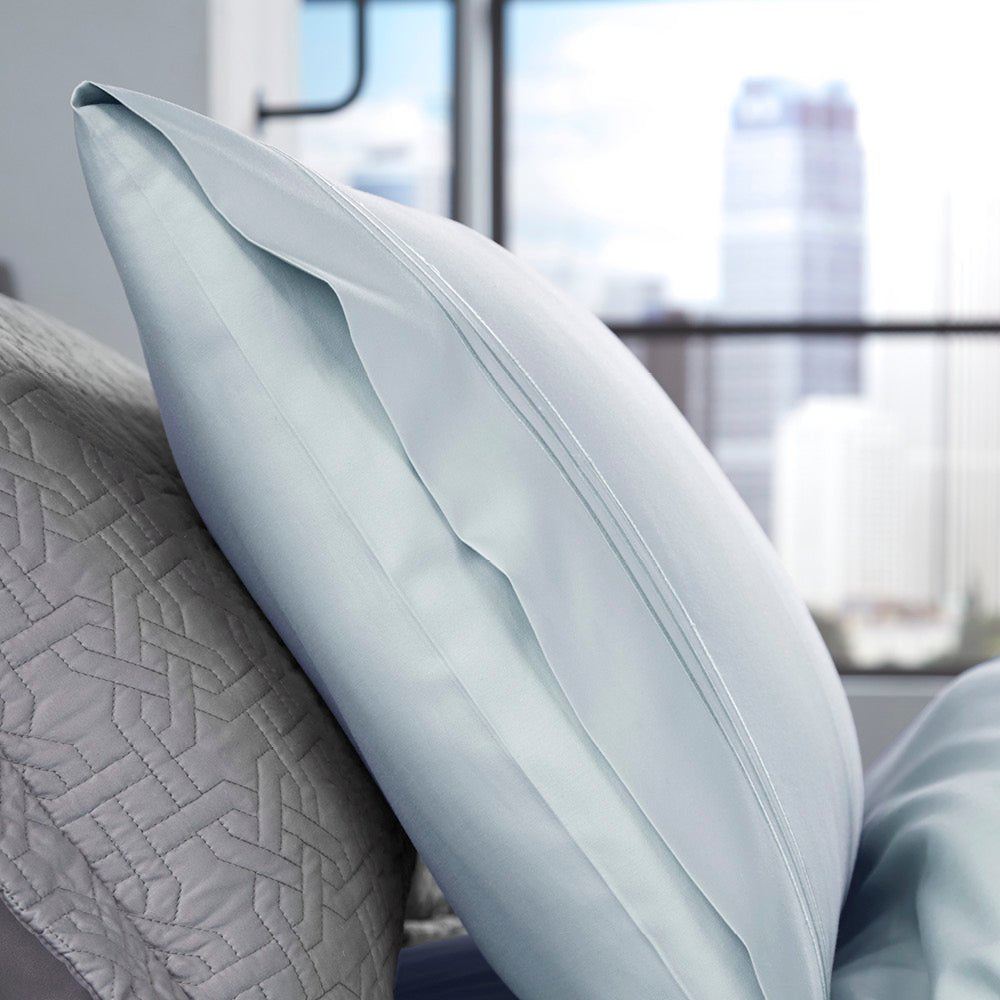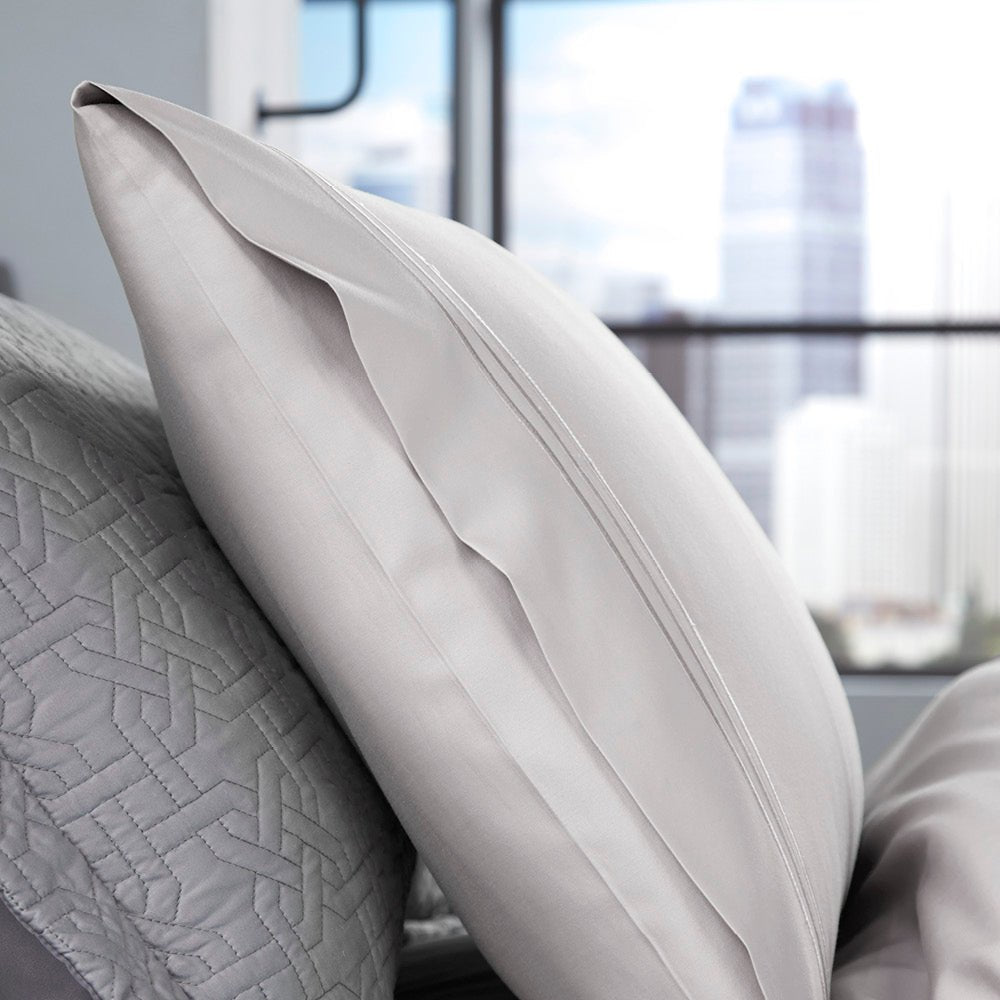 Supima® Cotton Pillowcases
or 4 installments of $19.75 USD by
More info
Complete the Set & Save More
Rest easy on the effortless comfort of our 100% Supima® cotton pillowcases. Extra-long-staple Supima® fibers are grown and harvested exclusively in the southwest United States and represent less than 1% of the cotton produced worldwide.
It's no wonder why our Supima® pillowcases have earned their place as part of the official sheet collection of the Women's Choice Award.
Available in

Queen: 20" x 32"
King: 20" x 41"

Set include
Our Supima® cotton pillowcases are approved for use with all pillows.
1 year warranty against defects in materials or manufacturing, excluding stains, abuse or neglect, alterations or normal wear and tear.

STANDARD 100 by OEKO-TEX® internationally renowned independent textile testing ensures that our products are safe from harmful substances.
(21.HUS.54899 I HOHENSTEIN HTTI) www.oeko-tex.com/standard100
Wash and dry separate on cool settings. Do not bleach or dry clean.
The antimicrobial properties on our treated products remain active for over 50 washings and never impact the comfort or softness of our fabrics.
Available in
Queen: 20" x 32"
King: 20" x 41"
Supima® Cotton Pillowcase Set
Frequently Asked Questions
Supima® Cotton Pillowcase Set
Of course. Save when you add more than one item to your cart.
Swatches are in the works. Please check back to order sample swatches for our sheets.
Our sheet thread counts range between 300-400tc, which is the premium for high quality sheets. We never inflate our thread count with cheaper fibers, ensuring long-lasting comfort wash after wash.
A sateen weave is an elaborate 4 over, 1 under weave that results in more soft yarn surface on the face of the fabric compared to other fiber weaves. The result is an exceptionally smooth, lustrous finish that resembles satin.
We treat all of our PureCare branded products with antimicrobial silver product protection (AgCl) that inhibits bacteria, mold, and mildew that causes deterioration, stains, and odors on the products.
Yes. All of our products are OEKO-TEX® STANDARD 100 certified, one of the world's best-known labels for textiles tested for harmful substances. It stands for customer confidence and high product safety. Find out more at https://www.oeko-tex.com/en/our-standards/standard-100-by-oeko-tex. STANDARD 100 by OEKO-TEX® (21.HUS.54899 I HOHENSTEIN HTTI) www.oeko-tex.com/standard100