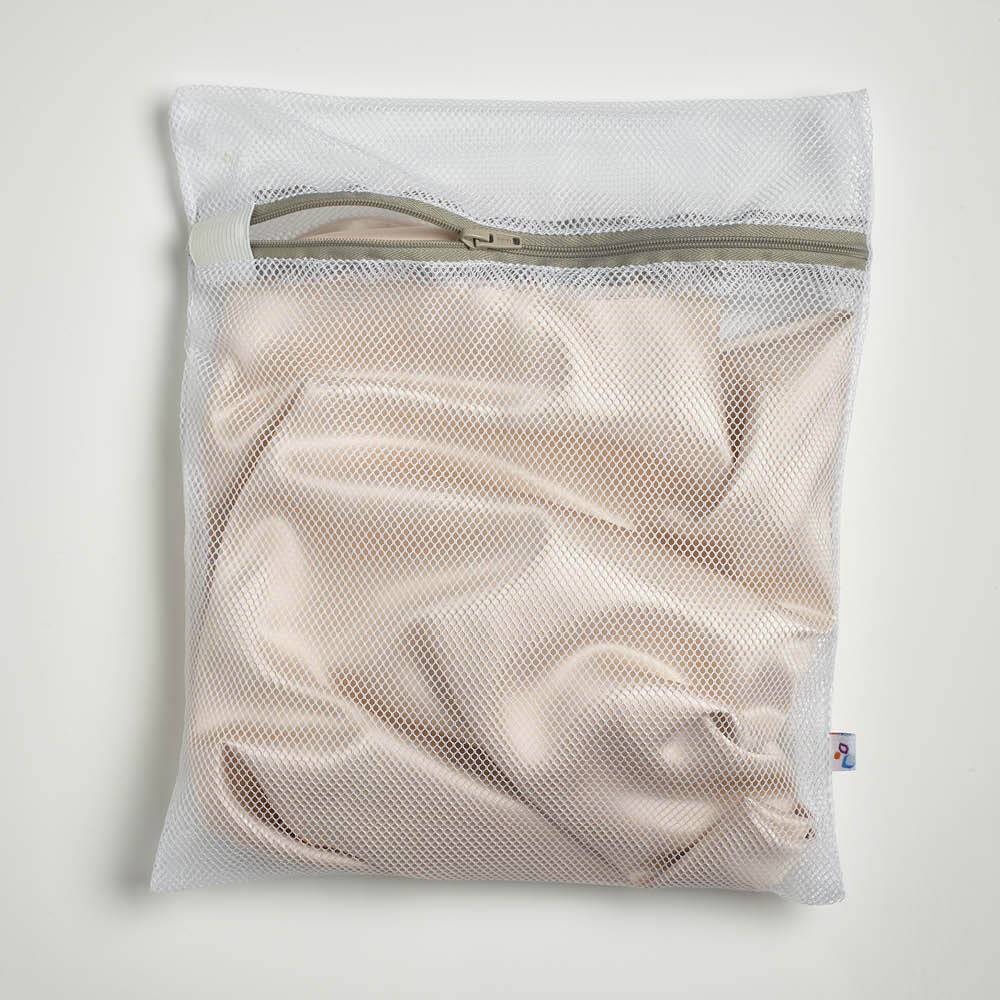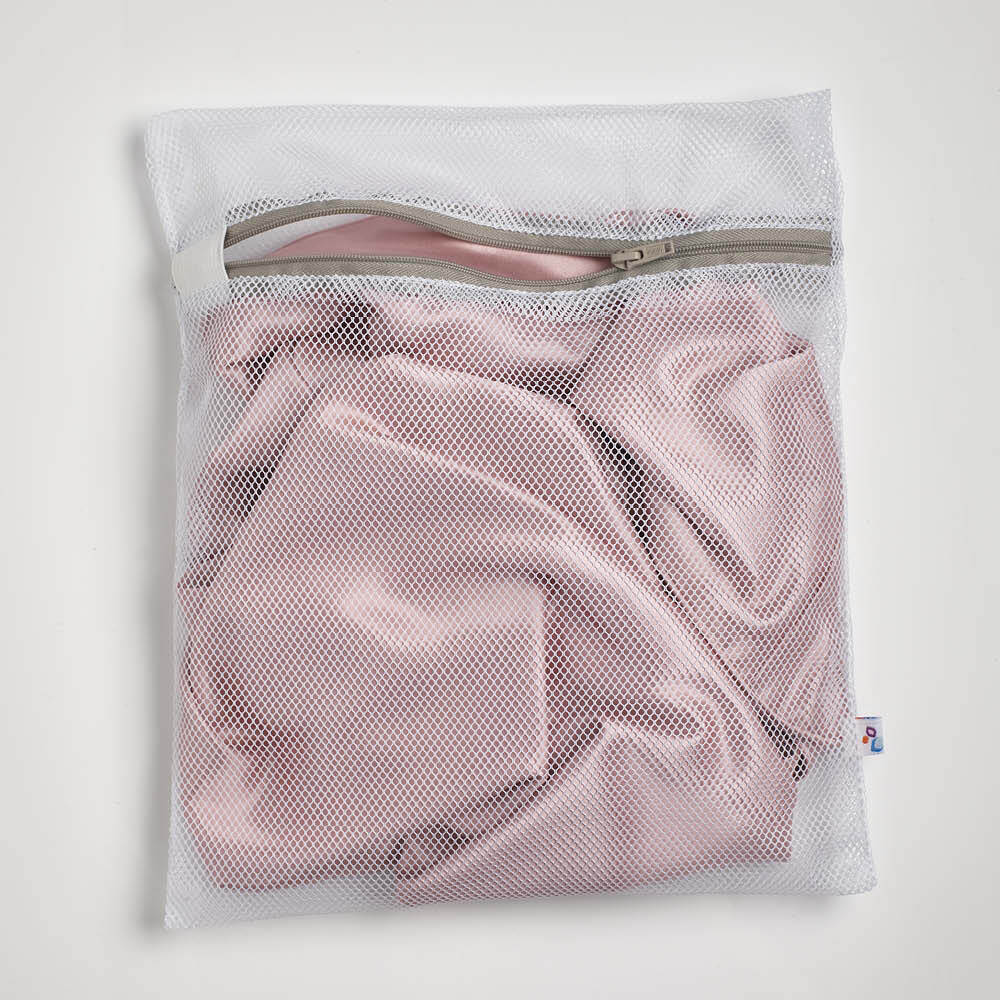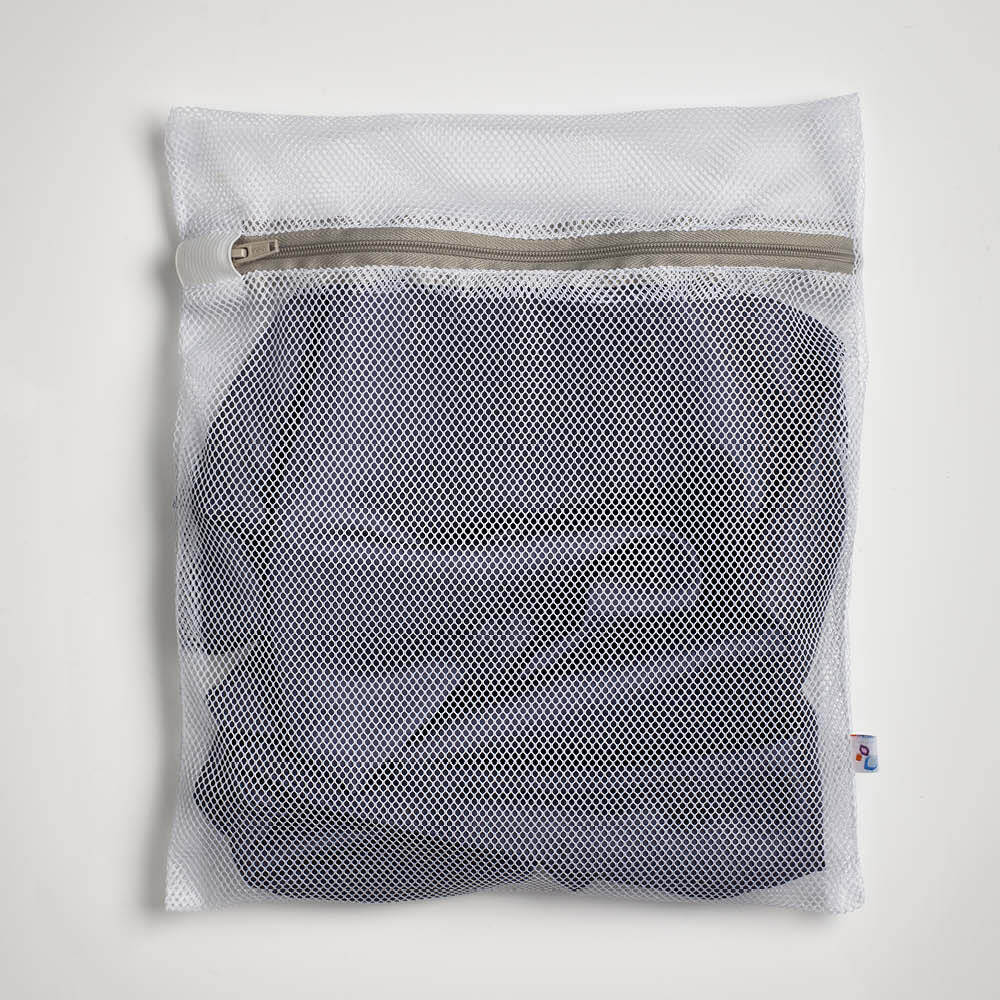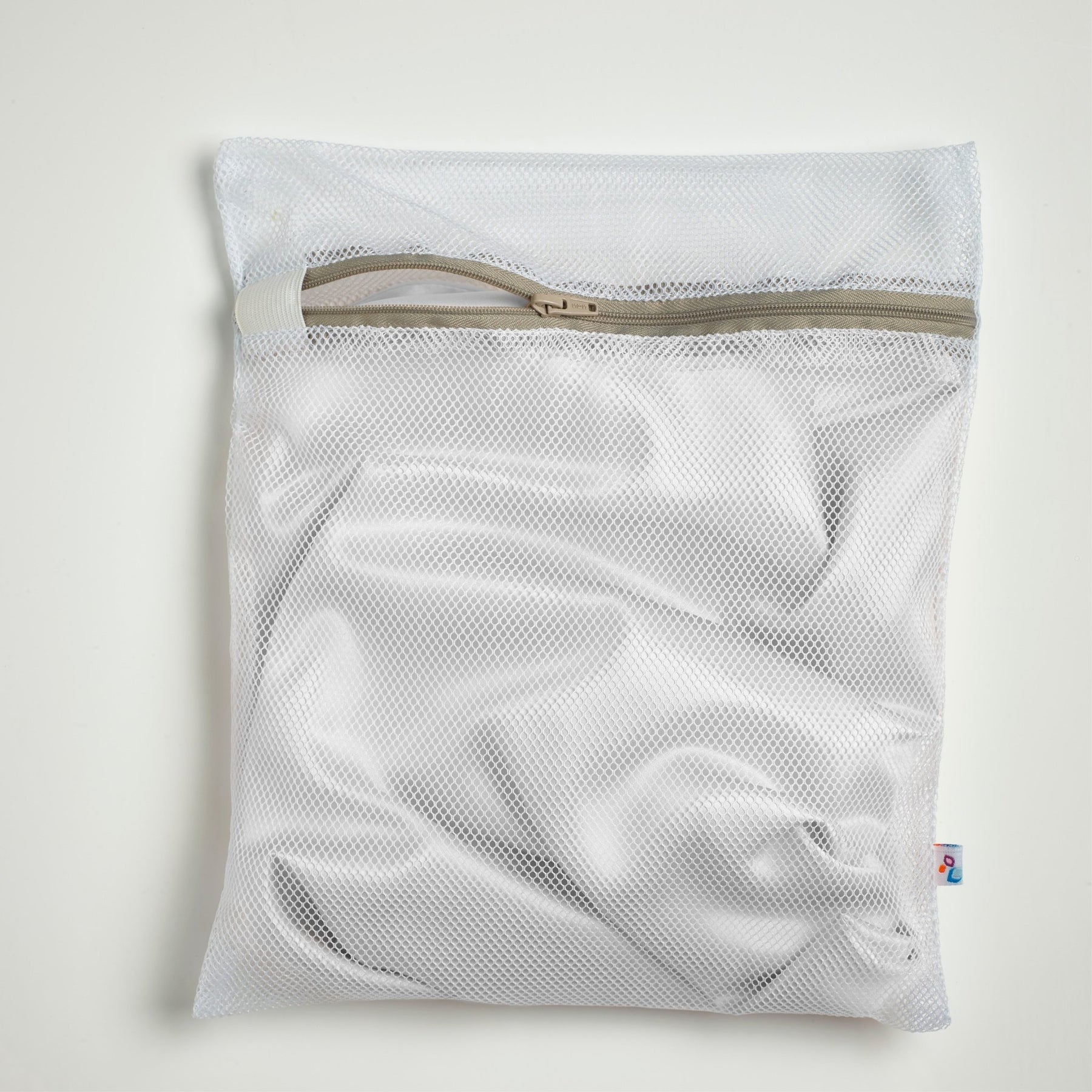 Keep your silk pillowcase feeling soft and luxurious night after night with the help of our mesh wash bag. Simply turn your silk pillowcase inside out and zip it safely into the mesh bag to protect delicate silk strands from snags and damage during the wash cycle. We include a complimentary mesh wash bag with every Pure Silk pillowcase purchase.
Quick-dry mesh bag
Zipper tucks into the bag to prevent snagging on other delicates
Silk care instructions:
Turn pillowcase inside out
Zip into mesh wash bag
Launder separately
Cold wash on delicate
Do not bleach
Hang dry out of direct sunlight
Do not dry clean
Pure Silk Mesh Wash Bag
Frequently Asked Questions
Pure Silk Mesh Wash Bag
Yes. Premium silks require a gentle was cycle, which is why we're helping our customers prolong the benefits of their silk pillowcase by providing a mesh wash bag free with each pillowcase purchase.To wash, turn the pillowcase inside out and zip it into the PureCare mesh wash bag. Launder separately on a cold, delicate wash cycle without bleach. Hang dry out of direct sunlight.
The term "Mulberry" silk is used to describe silk harvested from silkworms who feed exclusively on mulberry leaves. These silk strands, found only in silkworm cocoons, represent the finest silk available for luxury fabrics.
Absolutely, and here's why. We use only 22 momme silk strands—the standard weight for premier silk bedding—in every Pure Silk pillowcase. Momme is the unit of measurement that is used to describe the quality, weight and density of silk fabrics. Silks with a higher momme have more strands of silk per 100 yards of fabric, and are therefore heavier. The higher the momme, the higher the quality and durability of the silk fabric.
In addition, silk is rated on a general quality scale from A-C ("A" being the highest quality), and a more precise quality scale from 1-6 ("6" being the highest quality). Our Pure Silk pillowcases use only A6 silk strands.
All products over $20 qualify for bundles savings of 15%, 25%, or 40% off.