If you're looking for ideas to create a cozy, intimate setting for your bedroom, you've landed in the right place. Whether you're honeymooning at home, or simply looking for some inspired ideas on how to upgrade your sleep oasis, we're here to help you create the perfect sleep sanctuary. 
Now we know you've heard of the timeless saying 'something old, something new, something borrowed, something blue', right? Let's break it down in 'honeymoon suite' terms:
Something Old 
We love the sentiment and tradition behind the idea of "something old"... as long as you aren't referring to your pillows. Sorry, but let's be honest—just how long have you been sleeping on those same old pillows? If you answered over two years (yes—TWO years), then it's time for a proper pillow update. Why, you ask? You love your old pillows! Here's the truth of the matter: even if your old pillows are still providing proper support (doubtful, my friends!), they are almost certainly infested with dust mites. Yup! Your old pillows are havens for dust mites and allergens in your sleep environment, as well as bacteria and even mildew thanks to those drool stains... oops. And to think your pillow is where you rest your head for about 8 hours a night! What do you say…time for an upgrade? No worries, check out our favorite pillows here! From cooling and hybrid pillows to latex, fiber and down pillows, whatever your preference—we've got it. And, with our perfectly paired pillow protectors there won't be a need to worry about bed bugs, allergens, dust mites, mold, mildew, moisture, or stains, to ruin your updated sleep oasis.


 
Something New 
Nothing says lux lounging like 100% pure silk. But did you know that sleeping on silk can actually help keep you looking your best? Literally! Premium silks have an incredibly sleek surface that is gentle on delicate skin which helps to minimize lines and wrinkles in delicate facial skin that form over time. This is a fact, my friends. But we're going to take this a step further, and introduce you to pure, 100% Mulberry silk, because if you weren't impressed yet, there is more. Mulberry silk has the highest rated silk strands—as in, the highest quality standard. It's gentle on your skin and hair, and even helps tame frizzy hair and flyaways. Plus, it helps maintain skin and hair hydration. I mean, what a pleasant surprise to wake up in your honeymoon suite looking refreshed and radiant. Talk about getting your beauty sleep! And, our Pure Silk pillowcases are treated with antimicrobial silver product protection that helps keep your bedding fresher longer by inhibiting bacteria, mold, and mildew that cause deterioration, stains, and odors.    
Oh, and these are the only silk pillowcases to earn the Women's Choice Award seal, so you can rest assured knowing that 9 out of 10 of our customers agreed that they would highly recommend the entire PureCare collection of premium Elements sheets and pillowcases. They are the best of the best. Bonus! Only our PureCare Pure Silk pillowcases sell with a complimentary mesh wash bag to ensure proper care, keeping the magical and luxurious properties of silk, wash after wash.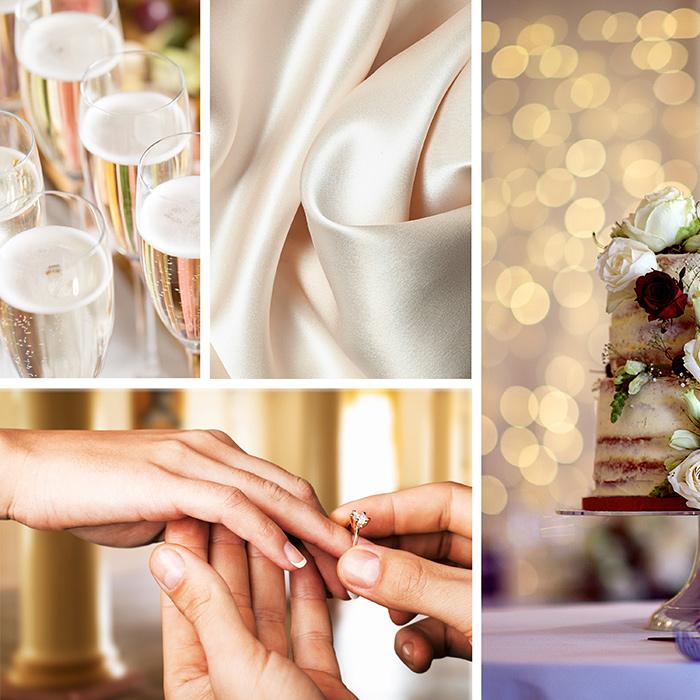 Something Borrowed
Before you start thinking of ideas for 'something borrowed', do you know where this concept originates from? It's actually a super cute sentiment! The idea is that if you borrow something from a woman who is happily married, that trinket will help bring you a similar fortune. 
We love the idea of "borrowing" something that triggers happiness—and scent just so happens to be one of the most powerful ways to jog your memory! It's just one of the many reasons why aromatherapy has remained a time-honored solution for positivity, relaxation, and all-around wholistic wellness. Sounds like a great addition to the retreat you're creating in your honeymoon sleep sanctuary, right? 
Naturally, when you think about adding scent to your sleep space you might envision flowers or perhaps candles for an intimate vibe in your at-home honeymoon suite. We've made aromatherapy even easier by adding softly scented sachets to our bedding! Here's how they work: These small, lightly fragrant sachets simply attach inside our protectors to infuse your sleep space with calming scent that can help calm your mind, relive tension, and create an atmosphere of tranquility. And they come in a variety of scents—lavender, sandalwood, jasmine, eucalyptus, or mandarin—each designed to help guide you to a soothing mindset and deeper replenishing sleep. Our award-winning Aromatherapy protectors come with natural lavender bud sachets included in your purchase. Super simple! 
And no matter what you have in mind for 'something borrowed', please think twice about that borrowed or hand-me-down mattress you may be sleeping on. It's worth mentioning that we work with wellness and hygiene experts to ensure that our protectors help you create a cleaner, more hygienic sleep environment. And the aromatherapy collection provides lightweight, breathable protection for any mattress, allowing you to create a physical barrier from allergens, moisture, dust mites, mold, and mildew. So, if you're not in the market for a new mattress, that's okay – but at least protect and maintain the one you have with a good-quality mattress protector.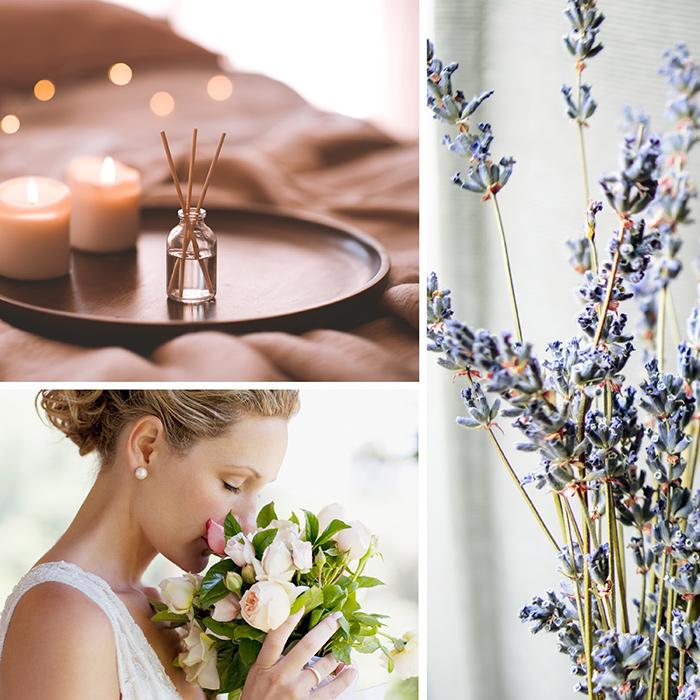 Something Blue
For this one, we're all about blankets, but not just any blankets—weighted blankets! Have you heard about these? They're all the rave! You see, now more than ever there is a need to infuse calm and quiet into our home wellness routines. And in a honeymoon suite, you need to disconnect from the anxieties and rush of life. A weighted blanket does just that. It starts out like a gentle, contoured compression against your body which then transitions to a grounded sense of comfort that naturally melts stress away. In fact, a recent testing panel at the Women's Choice Award revealed that even women who were hesitant in trying weighted blankets found that their experience with our PureCare weighted blanket collection was blissful, and turned into something they can't imagine living without. These premium blankets come in different weights and colors to ensure your weighted wellness experience is custom fit for your needs. 
 So, where's the 'something blue'? Check out our Zensory™ duvet covers which are designed to pair perfectly with the 15 lb or 20 lb adult weighted blankets. What's awesome is that they're dual-sided so you get to choose between the refreshing, cool touch of TENCEL™ Lyocell or plush velveted fleece. And while these duvet covers also come in dove gray and soft pink, we're going to have to recommend the midnight blue to round out our theme here. And, it's always a bonus when bedding is easy to maintain so these covers are also fully machine washable so that you can enjoy a cleaner and more hygienic snuggle, night after night. 
Well, there you have it. Your something old, something new, something borrowed, and something blue, that will create an intimate setting for your at-home honeymoon suite. And the great part is that the bedroom oasis you choose to create will be a gift that keeps on giving, because you can enjoy it night after night, year after year.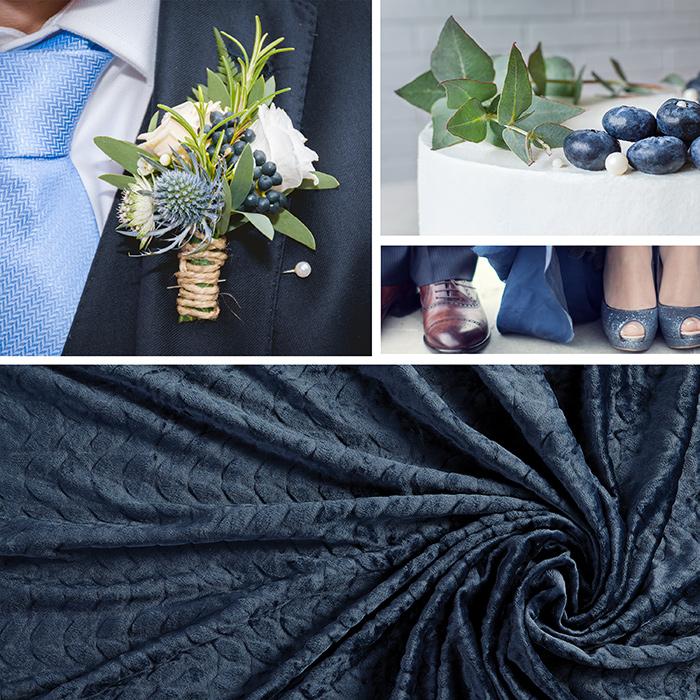 Sweet dreams!